Body has arrived from Jamaica.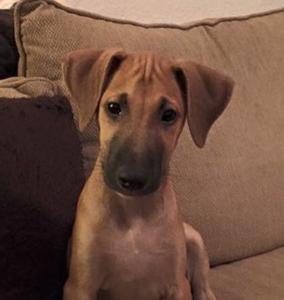 After what felt like months, our new family member (Bodhi) has arrived from Jamaica.  What a way to start the new year.
Bodhi was rescued from The Animal House Jamaica.  The Animal House Jamaica was formed to give these animals a second chance. Our mission is to rescue, rehabilitate and re-home as many of these homeless souls as possible, and to offer the few that prove to be un-adoptable a safe and secure sanctuary for life.
At any given time The Animal House Jamaica is home to approximately 150 animals. They believe that spay/neuter is the only effective and moral way to curb over-population.
More information can be found on their website theanimalhousejamaica.org.