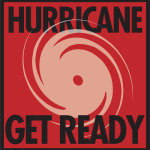 I am sure most of Bermuda has their list and Hurricane routine they go through to prepare for a hurricane but one more list (or group of  lists) cannot hurt! Here are a few hurricane lists I found that I thought I would share. Oh….and maybe do your best to have these items days before a hurricane….and check them periodically (flashlights, flash light bulbs, batteries, etc…at least every 6 months.)
I have also listed emergency telephone numbers at the end of this post. Maybe keep these in paper form or add to your cellphone address book.
If you have some great ideas for Hurricane Planning and Preparation…please post a comment below!
A few items that should be a NO BRAINER to all of us in Bermuda

Make sure you have a full tank of gas in your vehicle
Fill your tub(s) with water (most important to flush toilets, wash hands and face….if power and pumps are down)
Charge everything as the Hurricane approaches, cell phones, iPads, etc.  When you are not using it, have it on a charger.  Believe me…you will need it.  If you don't have one, a Mophie or external Cell battery is great, you should get one.  Also, remember…you should also have a charger for your car as the vehicle becomes you second source of power.
Have plenty of cash handy
_______________________
Download the Government of Bermuda's Emergency Plan for the General Public
_______________________
Family Plan
Discuss the type of hazards that could affect your family. How vulnerable is your home to storm surge, flooding and wind.
Designate a safe room or the safest areas in your home for each hurricane hazard. In certain circumstances the safest areas may not be your home but within your community. Learn the location of the closest official shelters
Establish escape routes from your home and places to meet.
Have a single point of contact for all your family members.
Make a plan now for what to do with your Pets if you need to evacuate.
Post emergency telephone numbers by your phones and make sure your children know how and when to call 911.
Check your insurance policies for wind, flood and rain coverages.
Stock non-perishable Foods and an Emergency Kit. (See below lists)
Have an FM radio tuned to 100.1 mHz. Remember to replace its battery every 6 months, as you do with your smoke detectors.
Make sure everyone knows the location of electrical, water and gas shut-offs as well as how and when to shut them off.
Practice your family plan to ensure it works
Take First Aid and CPR classes
Emergency Supply Kit
Flashlights, extra bulbs & batteries
Battery-operated FM radio & batteries
Battery-operated lanterns, extra bulbs & batteries or propane lantern
First Aid Kit
Candles & Matches
Ice Chest
Sterno, Propane or similar cooking unit (if you have a gas range, remember the matches)
Clock (wind-up or battery-operated)
Plastic garbage bags
Working fire extinguishers or bucket of sand
Scissors
Manual can opener
Waterproof containers for important paperwork
Cash
Toilet paper
An inexpensive rabbit-ears television antenna to use if cable goes out
List of emergency phone numbers
Diapers, baby wipes,
Pet supplies, food, water, kitty litter, medications
Food
Bottled water (one gallon per day per person)
Ice
Shelf-package juice and milk boxes
Canned and powdered milk (you'll need extra water)
Beverages (powdered or canned, fruit juices, instant coffee, tea)
Prepared foods (canned soups, beef, spaghetti, tuna, chicken, ham, corned beef hash, fruit cocktail, packaged pudding)
Canned vegetables and fruits
Dried fruits
Snacks (crackers, cookies, hard candy, nuts)
Snack spreads (peanut butter, cheese spreads, jelly)
Cereals
Raw vegetables
Sugar, salt, pepper
Bread
Dry and canned pet food
Extra formula, baby food
First Aid Kit
Gauze 2″ x 2″, Triangle Bandage, Elastic Bandage 4″, Elastic Bandage 2″
Vaseline, Savlon Cream, Hydrogen Peroxide, Dermoplast / Bactine
Tweezers, Instant Cold Pack, Ipecac Syrup, Eye Wash / Drops
Eye Pads 2″, Band Aids, Dressing, Strip, Aspirin or ibuprofen
Absorbent Cotton, Scissors, Disposable Gloves, Adhesive Tape,
First Aid book", Smelling Salts, "Q" Tips, Thermometer, Swabs,
Absorbent Lint, Mercurochrome, Air Way Tube, Alcohol, Iodine
Small Trash bags, Safety Pins, Mosquito repellant
Hardware
Hand tools – hammer, screwdrivers, saw
4 x 8 foot sheets of plywood 5/8″ to 1/2″. Ask for exterior plywood.
Plastic sheeting and Canvas tarps
Rope, Screws, Nails.
Duct tape to water proofing items. Masking tape isn't strong enough
Sturdy working gloves
Bucket
Emergency Numbers
Police, Fire, Ambulance, Marine rescue: 911
EMO: 295-0011
Bermuda Maritime Organization: 297-1010
Works & Engineering: 295-5151
Belco for electrical power outages: 955
BTC for telephone repairs: 295-1001 or 611
Bermuda Weather: 977