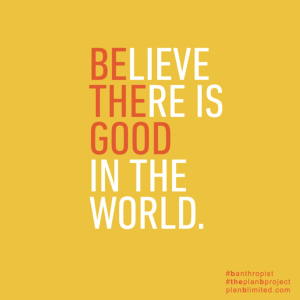 First off, this bucket list (or Life List) is a work in progress. I imagine it probably always will be to but hey… Rome weren't built in a day. It contains things that I always wanted to do and things I've already done, I included stuff I've already achieved for a reason: I think it's pretty important to remind yourself sometimes just how far you've come already rather than just staring at a mountain of to-do's.  Items completed are RED as COMPLETED.
"It's better to regret something you did than to regret something you didn't do."
Approximately 1 1/2 years ago (from the day I created this Blog page) I met Phil Keoghan, of the Amazing Race and No Opportunity Wasted, while he was visiting Bermuda. Phil gave both of my boys a book called NOW – No Opportunity Wasted. Phil's bucket list is called his "List for Life"…it was pretty inspiring. I hope my boys have a list of things they wish to do and/or accomplish..and tick the items off their list, one by one…as they grow and find themselves.
________
A. The Grand Facilitators
Live in a different Country

COMPLETED

(Bermuda: 2007 – present)
Live on an island

COMPLETED

(Bermuda: 2007 – present)
Build a successful blog/FB page with 50/100/500/1,000+ subscribers (The Plan B Project, Tourist Whisperer and soon SpencerIsland Trading – Blog & Facebook)
Build followers on Instagram  (currently at 431 for SpencerIsland, 171 for The Plan B Project and 12 for the Tourist Whisperer – as of 10 Oct 16)
See both of my boys get Married (my wife and father sitting next to me) and hold both of their children (my grandchildren)
Build SpencerIsland/Plan [b] into something BIG!

November 2015, rebranding Plan [b] to become a "For-Purpose organization spreading social good to individuals, organizations and non profits around the globe. – Official re-launch, January 2016

Receive duel citizenship

(COMPLETED – Became Naturalized as a British Overseas Territories Citizen on 4 June 2015 and received Bermudian Status on 13 June 2015)
_________
B. Share the Wealth
Donate $50 a month to a worthy cause – COMPLETED! As of the end of November 2014, we are working with Feed My Lambs Ministry and are sponsoring a little 5 year old Winder!  Can't wait to meet him.  $45 / month
Donate my time to make a difference

COMPLETED

(Building a legacy with Relay For Life of Bermuda – May 2014).  Info can be shared at www.BermudaRelay.com.  30-31 May 14 – the first Relay For Life event occured in Bermuda.  Since that event, we have raised over $1,700,000 to build a new Radiation Centre here in Bermuda (see article: http://planblimited.com/radiationfacility/) So far, the event continues to be a huge success.  Visit a few articles regarding the event, CLICK HERE.  In 2016/2017, hope to donate MORE time to Feed My Lambs Ministry!  (See B5 below added on 5 April 2015)

Donate $ to someone that will make a big difference

.

COMPLETED

KIVA – currently 12 loans made.  Also, see B1 above!
Item 1 above, or donate 10% of my salary
Create a Charity…give back to the [b] degree.  Become a B-anthropist
________
C. Adventures, experiences and Stuff
Start writing my bucket list – 

ONGOING

(here it is…work in progress)

Ride in a Helicopter

COMPLETED

(2 times to date: Gold Coast Australia 1996, Vancouver – Whistler 200ish)
Take a cruise with Becky and Boys

COMPLETED

(Aug 2013, Disney Magic – Mediterranean. Another to follow)
Travel by Private Jet

COMPLETED

(Gulfstream III – Long Beach, California to Colorado to Wyoming to Nevada back to California – One Amazing week.)

Camp on a deserted Tropical Island and see the sunrise

Do the above again!

Speak at a Ted and/or Ted X event

Drink a Black & Tan in England (This may not happen.  I asked for one…and almost got thrown out of the bar.  There must be some history here..)

Collect 100,000 air miles (in the air) in one year

Road trip….coast to coast in the USA

Learn to Scuba Dive

COMPLETED

(Advance PADI Certification – have dived Catalina Island CA, Hawaii, Bermuda, Yucatan Peninsula-Cancun & Cozumel and Puerto Rico…more placed to follow)

Climb a mountain..(a BIG mountain). Any will do

Swim with Dolphins

COMPLETED

(Becky and I swam with them in Yucatan Peninsula, Mexico +/- 2001)
Spend time backstage at a concert (I did hang "on" stage with Mishka & Heather Nova…see video I took HERE)

See the sunrise every day for one week

 

COMPLETED

(Since moving to Oxford, Mangrove Bay, I see this everyday now….)
Collect sand from around the world

COMPLETED and ONGOING

(Currently; Black Beach Hawaii, Bermuda, Cape Cod, 2013 – Turks & Caicos Islands…2013 – Santa Margherita, Italy, 2013 – Barcelona, Spain)

Create my own drink and/or dish, and get it on the menu at a bar or restaurant

Visit Disney World

COMPLETED

(surprise trip in April 2011 with Tommy & Bryan – from Bermuda to Orlando)
Accept people for who they are (this one is ongoing)
Fly a plane 

COMPLETED

 (with Dave Williams – California to Nevada)
Watch my boys (without them knowing) playing together…nicely!

COMPLETED and ONGOING

(This continues to be on my list…even though I have seen this…on only a "few" occasions…)
Spend time in Bermuda with my favorite cousin Cari and her boys COMPLETED (Aug 2014! Had a GREAT week with Cari, and family…)

Spend time in Bermuda with my sister Katie and her family

Hot Air Balloon

Tattoo (hmmm I have some ideas!)

Go to a Major racing event with my Dad and boys together – but not in California

Get plastered with locals in another country  (Didn't get plastered….but had a few drinks in London with the Jupp family!)

Meet Sir Richard Branson

Meet Phil Keoghan COMPLETED

 (met in Bermuda in January 2012 and he invited Becky, the boys and I to a private screening of his movie "The Ride")
Meet Jimmy Buffett
Meet Spencer Antle, Creative Director of the Island Company

Live walking distance to the beach

 

COMPLETED

  

(Bermuda: 2007 – present + Dec 2013 – we now have 2 private beaches)

Fly in a seaplane in the Caribbean

Get paid to travel

Be debt free

Raise my boys to be caring, love to cook, sew, live on their own and give back (work in progress)
Obtain dual citizenship

(see A7 above)

Enjoy the best Bloody Mary in the world (I WILL LEAVE THIS OPEN BUT: Jan 2014, Florence, Italy…at Hemmingway's…believe it or not.  Blended Tomatoes, ask Kathy Perry)
Stand on the Equator (Galapagos?)
Take a trip where I will be required to carry 5 different types of currency.  (Jan 2014, U.S. Dollar, Bermudian Dollar, British Pound & Euro.  Close…but still cannot tick off the list!)
Take my boys to the Desert…and go Motorcycle/Quad riding.  Like I did as a kid.
________
D. Plan [b] – Do the right thing (Also see Share the Wealth above)
Give back (work in progress – see B1, 4 & 5 above)
Be published in the paper for "doing the right thing" 

COMPLETED

  (currently….3 times,

found a wallet in the reefs

in Bermuda which I sent back to the owner, helped out Bermuda local

Johnny Barnes

,

bringing Bermuda's largest Cancer Fundraiser to Bermuda – Relay For Life

….and another Relay For Life article…..can't wait to list the next item here: ___________ )  Oh…and Bucket List item B2 (above) – Actually…see Plan B News
________
E. Places to see with my own eyes
Once a year go someplace you've never been before: (Jan 2016: Sevilla, Spain (I will return with Becky) | Oct/Nov 2015: Charleston, South Carolina and Savannah, Georgia…Fried Chicken, Grits and Sweet Tea…or Fire Fly with Lemon aid!  | Oct 2014: 1. Vermont | Jan 13, 2014: 1. London, England | 2013: 1. Turks & Caicos 2. Barcelona, Spain 3: Monte Carlo & Eze, France 4: Monaco 5: Portofino, Santa Margherita, Capri, Sorrento & Pompeii, Italy)

Visit Australia COMPLETED 

 (Dec 1996 – Sydney, Brisbane and the Gold Coast)

Visit Australia with Becky (& boys)

Visit Italy COMPLETED 

 (Jan 2015: Florence, Jan 2014: Rome, 2013: Portofino, Santa Margherita, Capri, Sorrento & Pompeii, 2004 or 2005: Rome, Florence & Venice)

Visit France COMPLETED

 (Aug 2013: Monte Carlo)

Visit London, U.K. COMPLETED

(Jan 13, 2014: DONE – and 2015 & 2016)

Visit London, U.K. with Becky (& boys)

Visit Bali – Ubud! – 20 year wedding anniversary – 2017

Visit Costa Rica

Visit Spain COMPLETED

 (Jan 2016: Sevilla, Aug-Sept 2013: Amazing in Barcelona – will come back with Becky.)

Left blank intentionally

Visit Greece
Take my boys to (

Barcelona Football Stadium COMPLETED –

Camp Nou was in Aug 2013) and Old Trafford (Manchester Football Field)

See the Northern lights

Watch sea turtles hatch and make their way into the ocean.  (not sure where, maybe Heron Island, Australia?)
Visit South America (Argentina and/or Brazil…or both)
Visit Necker Island

Visit New York City with Becky and the Boys COMPLETED

– (Visited August 2014.)
Visit Copenhagen, Denmark…as referenced in the World Happiness Report 2013
Attend the Holi Festival – Holi also known as the festival of colours or the festival of Sharing love. It is an ancient Hindu religious festival which has become popular with non-Hindus in many parts of South Asia, as well as people of other communities outside Asia.
Visit Minnesota to visit good friends and to have our first hotdish…  WOW…a hotdish made the bucket list!  Ya betcha. Really, just to see friends…you know who you are 😉 )
Visit Rockport, Massachusetts
Visit the Florida Keys, including Islamorada & Key West
Visit Hawaii with the Family (Becky and I already did a little scuba in Maui + a few cheeseburger's in paradise)
To be continued……  "Every experience counts…"
Last updated on 10 October 2016 – Bermuda