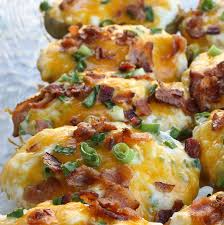 Last night I was informed that it would be great if dinner could be Steak, Twice Baked Potatoes and Grilled Corn on the Cob…  My response was, "…Honey..that would be great.  Let me know who is providing that dinner!"
Of course, me…  Even though steak is no longer on my list of things to eat (my body is more and more rejecting red meat!) but hey…it is Mother's Day.. So tonight, I will reach out to my good friend Ree and I hope to be serving Steak, Twice Baked Potatoes and Grilled Corn on the Cob… Hard to believe that this will be my first attempt to make  Twice Baked Potatoes..
Any any rate, I will share how it goes.  I am attempting to try a NEW steak marinade…that should be kept secret, but what good is a secret recipe if you cannot share it..  Update to follow!!
Marinade Recipe
Original recipe makes 1 1/3 cups

1 teaspoon dried minced garlic (optional)
Directions
Place the soy sauce, olive oil, lemon juice, Worcestershire sauce, garlic powder, basil, parsley, and pepper in a blender. Add hot pepper sauce and garlic, if desired. Blend on high speed for 30 seconds until thoroughly mixed.
Pour marinade over desired type of meat. Cover, and refrigerate for up to 8 hours. Cook meat as desired.