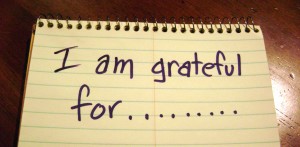 Post by Ron.
At this moment, I am in my favorite state of mind; grateful.
Since starting my Plan [b] Blog…I have over 60 blog posts that are sitting as drafts. Is it that I can't finish something I started or that I am just grateful to get my thoughts on paper (or on an in published blog post).
I am currently on a bus in Bermuda heading to my new home (up de Country) as I had to work late. Either by bus or by ferry…I am able to sit and think of reasons why I am grateful. My wife has me participating in an Instagram project #365grateful. We post an item daily of something we are grateful for. Today is 18 February and so far so good. Can I keep this up the entire year…technically it should be no problem as there are hundreds of thing that I am grateful for.