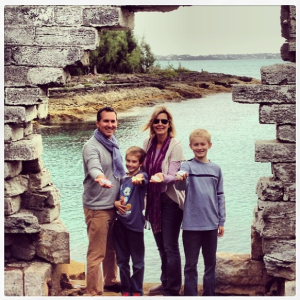 What a start to the new year.  After having an amazing New Years party…where the weather did not hold anyone back…we woke to a Bermudaful day.   Our Spencer Family traditions were in full force.
We started the morning (after Pumpkin Pamcakes) with friends Catrina & Courtney, who stayed over New Years Eve, by writing down all the things we wanted to get rid of in 2014…tying the items to a rock…and throwing them in to the ocean.  We chose a great new spot (Hospital Island near Lagoon Park, which is down the street from our new home) to throw the rocks this year.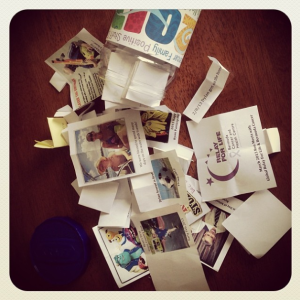 After the rock throw (and after an amazing lunch at the Dockyard Pastry Shop) we pulled out our 2013 Positive/Grateful jar…and each one of us pulled out a sheet from 2013…to read the amazing and blessed things that happened to us last year.  I am so glad we started that tradition.
Later that morning we also completed our 20 Questions with Dylan and Ryan .  We introduced this #SpencerTraditions tradition to Courtney also.  As with past posts..we wish you all a blessed and positive 2014.